Using the Google Search Console (GSC) for content focused on-page optimization is not the most common use case. A lot of SEOs use the Search Console solely for finding and treating technical issues and index optimizations. This is actually a waste of great potential as there are numerous rewarding insights to be wrenched from the GSCs data.
Use these 6 SEO hacks to boost your SEO with insights from the Google Search Console. The hacks can be divided into two categories: optimize your existing content and find new content ideas.

Tip: Most of the methods described here are more convenient to do if you export your data into a spreadsheet. For some it's even mandatory. But there is also an easy way: check out Keylogs. Everything described here can be done with a single click and it's free for one website.
Optimize your existing content to boost your SEO

1. Find ranking opportunities 🔎
Ranking opportunities, often called low-hanging SEO fruit are rankings that are just about to break onto the first page of Google. You can find them by working your way through the Search Analytics in the GSC or exporting it's data to a spreadsheet so you can work with advanced filter or with a single click using Keylogs.

What your are looking for:
Queries that rank in the lower part of the first page or on the second page with decent impressions. (Try position 10 - 20 or 7-12 depending on your results and competition)
How to optimize:
Usually a few on-page optimizations like optimizing your metas, adding some more content and internal links will be enough to push these rankings onto the first page.
More info: How to find Google ranking opportunities
2. Find quick wins 💪
Looking for quick wins is a very rewarding SEO hack. You can boost your search traffic right away by optimizing your meta titles and descriptions for your rankings on the first page. To find potential quick wins, you can export your ranks into a spreadsheet, filter by position 1-10 and match it with some click-through-rate average data. Or by clicking a single button using Keylogs.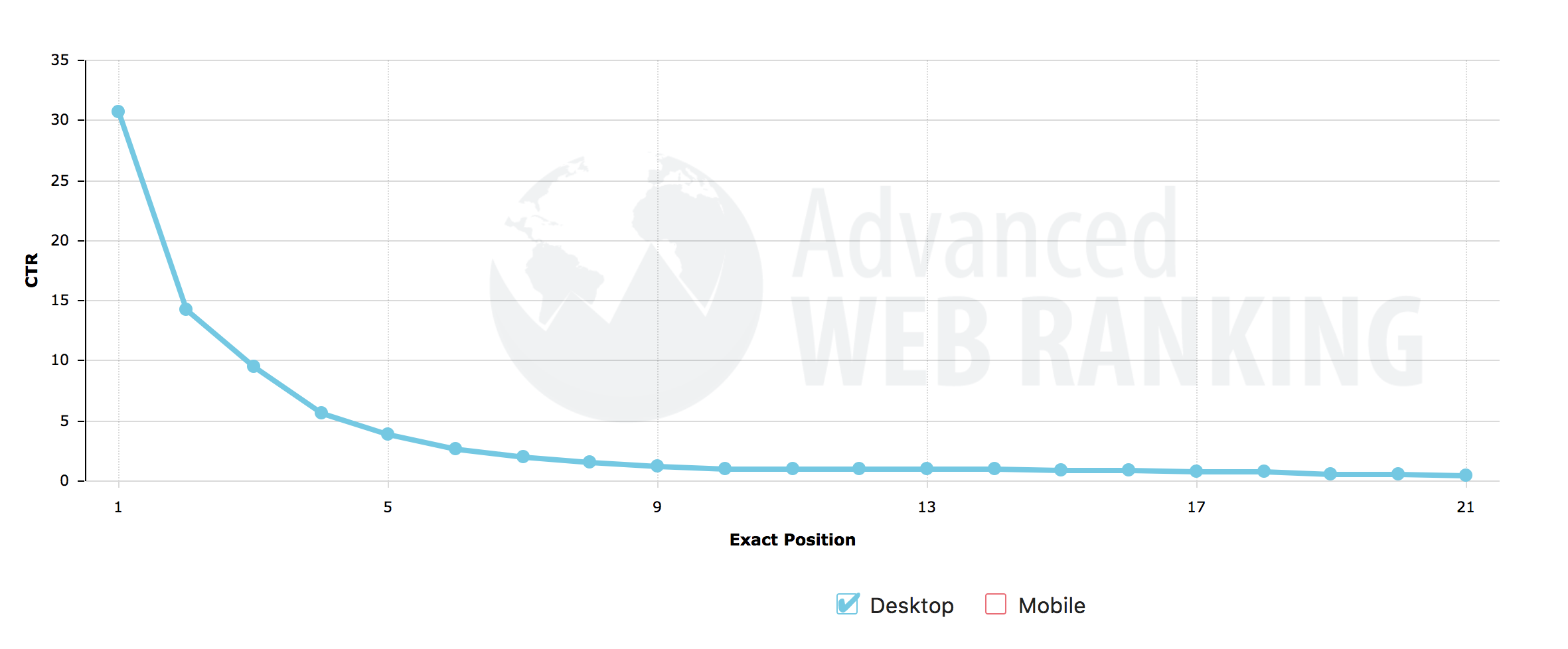 What your are looking for:
Rankings on the first page of google with a weak or below average click-through rate according to their current rank.
How to optimize:
Analyze the queries and try to optimize your meta title and description for it. Try to feature the keyword more prominent (start of the title) and include a call to action in the description.
More info: How to find and use SEO quick wins
3. Fix Keyword Cannibalization 💀
If your website has keyword cannibalization it's bit like shooting into your own foot as you are competing with yourself in the SERPs. This usually results in a mediocre rank for all pages involved. In almost all cases a single, unique page will rank significantly higher.
If you know the query you can simply click on it in the GSC to show the pages ranking for it. Keylogs will reveal any query with competing pages for your whole website on a single click.

What your are looking for:
Queries that have more than one page ranking for them on a similar position.
How to optimize:
Fixing keyword cannibalization often involves some strategic thinking first. You need to figure out which page you actually want to rank for this keyword and how to make this intend clear to google.
More info: How to find and fix Keyword Cannibalization
Find new content ideas with the Google Search Console

There are a few ways you can sift through your rankings in the google Search Console to find content ideas. You can look for existing content to augment or develop and even find completely new topics with the help of the Google Search Console.
Again this analysis is way easier if you export your data from the GSC or use Keylogs. More info on this in our detailed tutorial: How to find new content ideas with the Google Search Console.
4. Augment existing success 🏆
This is a great technique to find ideas to support your money pages with additional, holistic content. As we know, Google likes pages that entirely cover a theme.
What you are looking for:
Sort your keywords by rank and impressions to find your best content. Now check the queries of the respective pages to find additional topics for this content.
How to optimize:
Depending on the search volume and relevance either add content to your money pages or write supporting articles to cover the topic on your website entirely.
5. Develop existing content 🛠
This method will help you to find weak content and themes on your site that have great potential to drive search traffic.
What you are looking for:
Sort your rankings for keywords with high click-through rates (> 10%) and moderate rankings on the lower first and and the second page. This is content that seems to be relevant but needs some more information to rank well.
How to optimize:
Identify related topics that sum up to a decent impression rate. Check if your existing content covers those topics. Then either optimize your content for the keywords with the highest impressions or write new posts if you think this makes more sense.
6. Find new content ideas 🔥
With this technique you'll discover relevant or related content topics that you have not or not entirely covered yet. Look for high impressions and look up the search volume of the terms to find the most rewarding topics.
What you are looking for:
Filter your data for rankings with low click through rates (<= 1%) and sort the results by impressions. Most likely you'll find some rewarding, high-volume keywords you don't have any dedicated content for yet.
How to optimize:
Try to search trough the keywords to identify similar or related themes and topics with decent impression rates of search volume. Write a new post or create a landing page for them.
The GSC can even be used to look for new content ideas. There are a few ways you can sift through your rankings. You can look for content to augment or develop or find completely new topics.
Track your on-page optimizations
If you can't measure it, you can't manage it. That's why it's highly recommended to track any SEO changes you make to your pages so you can actually see how they effected your rankings.
With Keylogs you can mark your changes right in the graphs of your tracked pages and keywords. That way you can see the outcome of any change on a single glance. You can also get automatic report by email 2 and 4 weeks after you marke a change.
🏁 Conclusion
I think the main reason why the Google Search Console is hardly used for these operations is because it's cumbersome to work with the data in the GSC dashboard. The information is all there and it can really make a difference to your on-page efforts. Unfortunately, it is limited to 1000 results in Googles dashboard and it's quite challenging to wring it out with different spreadsheet operations.
This is where Keylogs comes in and why I started to develop it in the first place. It makes finding those insights a breeze for you. It's also free for one website - give it a shot! :)